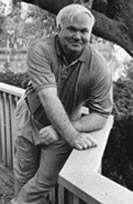 Red hots vs. chili cheese dogs at The Varsity in Atlanta
When I was growing up and lived at my grandmother's house in Atlanta, my mother would take her children after church on Sunday to The Varsity, an institution with more religious significance to me than any cathedral in the city. The Varsity was never a place frequented by weight watchers but its food was celebratory, fresh, and cleansing to the soul.  I had then what I order now, a habit that has not deviated since my sixth birthday in 1951.  My grandmother, Stanny, ordered for me for me that day and for any Varsity lover, she selected a picture perfect meal that was high in both caloric and fat content: a chili cheese hot dog, onion rings and a soft drink called "The Big Orange." Even as I write these words, the Varsity sounds like "death by grease" to me, but it still remains one of my favorite restaurants in the world and I try to visit it at least once whenever I get back to Atlanta.
When my family finished the meal, my mother lit six candles on a cupcake she had made for the occasion, and Stanny, Papa Jack, my mother, and my sister Carol sang Happy Birthday as I blushed with pleasure and surprise.  I put together for the first time that the consumption of food and celebration was a natural and fitting combination.  It was also the first time that I realized that no one in my family could carry a tune.
When my father returned home from the Korean War, he refused to believe that the American South could produce a hot dog worthy of consumption.  My Chicago-born father was a fierce partisan of his hometown, and he promised me that he would take me to eat a real "red hot" after we attended my first White Sox game.  That summer we stayed with my Dad's parents on Bishop Street in the Southside of Chicago, St. Bridget's Parish. There I met the Southside Irish for the first time on their own turf.  My uncles spent the summer teasing me about being a southern hick as they played endless games of pinochle with my father. When the Parish priest visited the home where my father had grown up, he blessed my grandmother and announced that her nine children were the "nine jewels in her heavenly crown."
It was the summer when I ate spaghetti and meatballs for the first time.  Deep-dish pizzas were everywhere, and I ate them in a cafeteria in a department store in downtown Chicago.  Then my father took me for the sacramental rite-of-passage of a boy attending his first major league baseball game as we watched the White Sox beat the despised Yankees.  After the game my father drove my Uncle Willie and me to a place called Superdawg to get a "red hot," even though Willie argued that the best place to get red hots was a joint on West Irving Park road.  But my father was driving and he insisted that the Superdawg sold the best red hots in the city. When my father handed me the first red hot I had ever eat, he said, "This will make you forget The Varsity for all time."
The red hot was delicious, but in my lifetime, I will never forsake the pleasure of The Varsity chili cheese dog.  I have never been to a city so proud of its hot dogs as Chicago.  It was the summer I would learn that geography itself was one of the great formative shapers of identity and that my father would disown me if he ever heard me rooting for the Cubs.  He told me he would never have taken me to the Superdawg if the White Sox had lost the game. "We're celebrating, pal."
When my father was dying of colon cancer in 1998, he would spend his days with me at home on Fripp Island, South Carolina, then go back to Beaufort at night to stay with my sister Kathy Harvey, who is a nurse and in charge of his medications.  Since I was responsible for his daily lunch, I told him I would cook him anything he wanted as long as I could find it in a South Carolina supermarket.
"Anything, pal?" my father asked.
"Anything," I said.
Thus the last days between a hard-core Marine and his edgy son who had spent his career writing about horrific father-son relationships became our best days as we found ourselves united by the glorious subject of food.  My father was a simple man with very simple taste, but he was well-traveled, and he began telling me his life story as we spent our long hours together.  The first meal he ordered was an egg sandwich, a meal I had never heard of but one that kept him alive during the depression.  He told me, "You put a fried egg on two slices of white bread which have been spread with ketchup."
"It sounds repulsive."
"It's delicious," he replied.
When Dad spoke of his service in Korea, I fixed him Kimchi, and when he talked about his year-long duty on an aircraft carrier on the Mediterranean Sea, I made Spaghetti Carbonara, bouillabaisse, or gazpacho.  But most of the time I made him elaborate sandwiches: salami or baloney tiered high with lettuces, tomatoes, and red onions.  The more elaborate I made them, the more my father loved them.  He surprised me one day by asking me to make him some red hots, done "the Chicago way, pal."  That day I called Superdawg and was surprised that it was still in business.  A most pleasant woman told me to dress the red hots with relish, mustard, onion, and hot peppers with a pickle on the side.  "If you put ketchup on it, just throw it in the trash," she added.
My father liked the red hots I made him, but my telephone call to Superdawgs delighted him even more.
The following week he surprised me again by ordering up some chili cheese dogs "just like they make at The Varsity in Atlanta."  So I called The Varsity and learned step by step how to make one of their scrumptious chili cheese dogs.  Dad ate them with extreme satisfaction.
When my father began his quick, slippery descent into death, what I missed most was fixing his lunch.  He was now at Kathy's house in Beaufort, and my brothers and sisters drove from all directions to sit six-hour shifts at his bedside.  We learned that watching a fighter pilot die is not an easy thing.  One morning I arrived for my shift to relieve my sister Carol and heard screaming coming from the house.  I raced inside and found Carol screaming at Dad in an ancient, piteous voice.  "Dad, you've got to tell me you love me.  You've got to tell me you're proud of me.  You've got to do this before you die."
I walked Carol out of the bedroom and sat her down on a sofa in the living room.  "Carol, Dad's dying.  He's not going deaf.  You don't have to scream at him."
"He's never told me he loves me or that he's proud of me, not once in my life," she responded.
"That's Don Conroy dying in there, Carol.  Not Bill Cosby," I said.  "You've got to learn how to translate Dad.  He says it, but in his own way."
We went back into the room and sat by our father's bedside.  My brother-in-law, Bobby Joe Harvey, who proudly calls himself the Conroy family redneck, walked into the room after work.  "Hey, old man," Bobby Joe said to my father.
And my father said back to him—I swear he did—in a weakened voice that would be stilled in two days: "I love you, Bobby Joe.  I'm proud of you, Bobby Joe."  My sister Carol went off like a Roman candle and I got her out of the house fast.
Two weeks before my father died, he presented me with a gift of infinite price.  I made him the last chili cheese dog from The Varsity's recipe that he would ever eat.  He ate it slowly and with great relish.  When he finished, I took the plate back to the kitchen and was shocked to hear him say, "I think the chili cheese dog is the best red hot I've ever eaten."
There is a translation to all of this, and here is how it reads.  In the last days of his life my father was telling me how much he loved me, his oldest son, and he was doing it with food.