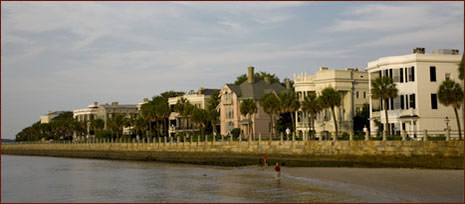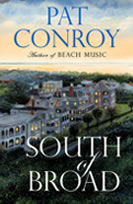 >>Readers Guide
It was my father who called the city the Mansion on the River. He was talking about Charleston, South Carolina, and he was a native son, peacock proud of a town so pretty it makes your eyes ache with pleasure just to walk down its spellbinding, narrow streets. Charleston was my father's ministry, his hobbyhorse, his quiet obsession, and the great love of his life. His bloodstream lit up my own with a passion for the city that I've never lost nor ever will. I'm Charleston-born, and bred. The city's two rivers, the Ashley and the Cooper, have flooded and shaped all the days of my life on this storied peninsula.
— From the novel
Description
Against the sumptuous backdrop of Charleston, South Carolina, SOUTH OF BROAD gathers a unique cast of sinners and saints. Leopold Bloom King, our narrator, is the son of an amiable, loving father who teaches science at the local high school. His mother, an ex-nun, is the high school principal and a well-known Joyce scholar. After Leo's older brother commits suicide at the age of thirteen, the family struggles with the shattering effects of his death, and Leo, lonely and isolated, searches for something to sustain him. Eventually, he finds his answer when he becomes part of a tightly knit group of high school seniors that includes Sheba and Trevor Poe, glamorous twins with an alcoholic mother and a prison-escapee father; hardscrabble mountain runaways Niles and Starla Whitehead; socialite Molly Huger and her boyfriend, Chadworth Rutledge X; and an ever-widening circle whose liaisons will ripple across two decades — from 1960s counterculture through the dawn of the AIDS crisis in the 1980s.
The ties among them endure for years, surviving marriages happy and troubled, unrequited loves and unspoken longings, hard-won successes and devastating breakdowns, and Charleston's dark legacy of racism and class divisions. But the final test of friendship that brings them to San Francisco is something no one is prepared for. SOUTH OF BROAD is Pat Conroy at his finest, a long-awaited work from a great American writer whose passion for life and language knows no bounds.
Praise
"Lush, remarkable… sprawling, heartbreaking… Conroy is a master of American fiction and he has proved it once again in this magnificent love letter to his beloved Charleston."
Bookpage
"First novel in 14 years from the gifted spinner of Southern tales (Beach Music, 1995, etc.)-a tail-wagging shaggy dog at turns mock-epic and gothic, beautifully written throughout…. Conroy is a natural at weaving great skeins of narrative, and this one will prove a great pleasure to his many fans."
Kirkus Starred review
"Echoing some themes from his earlier novel, Conroy fleshes out the impossibly dramatic details of each of the friends' lives in this vast intricate story, and he reveals truths about love, lust, classicism, racism, religion, and what it means to be shaped by a particular place, be it Charelston, South Carolina or anywhere else in the United States."
Booklist
"Fans of Conroy's florid prose are in for a treat."
Publishers Weekly