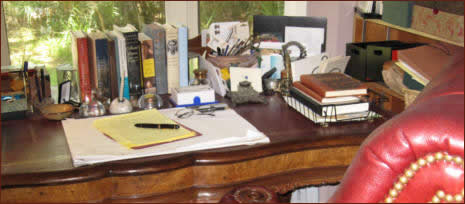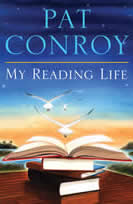 >>Reading Guide
I take it as an article of faith that the novels I've loved will live inside me forever. Let me call on the spirit of Anna Karenina as she steps out onto the train tracks of Moscow in the last minute of her glorious and implacable life. Let me beckon Madame Bovary to issue me a cursory note of warning whenever I get suicidal or despairing as I live out a life too sad by half. If I close my eyes I can conjure up a whole country of the dead who will live for all time because writers turned them into living flesh and blood. There is Jay Gatsby floating face downward in his swimming pool or Tom Robinson's bullet riddled body cut down in his Alabama prison yard in To Kill a Mockingbird.
Hector can still impart lessons about honor as he rides out to face Achilles on the plains of Troy. At any time, night or day, I can conjure up the fatal love of Romeo for the raven-haired Juliet. The insufferable Casaubon dies in Middlemarch and Robert Jordan awaits his death in the mountains of Spain in For Whom the Bell Tolls. In Look Homeward Angel, the death of Ben Gant can still make me weep, as can the death of Thomas Wolfe's stone-carving father in Of Time and The River. On the Isle of Crete I bought Report to Greco by Nikos Kazantzakis and still see the immortal scene when the author's father took him to a devastated garden to witness the swinging bodies of Greek patriots hanging from the branches of fruit trees. In a scene that has haunted me since I first read it, the father lifted his son off the Cretan earth and made the boy kiss the bottom of the dead men's feet. Though nearly gagging, the young Kazantzakis kisses dirt from the lifeless feet as the father tells him, "That's what courage tastes like, that's what freedom tastes like."
— From the book
Description
Starting as a childhood passion that bloomed into a life-long companion, reading has been Conroy's portal to the world, both to the furthest corners of the globe and to the deepest chambers of the human soul. His interests range widely, from Milton to Tolkien, Philip Roth to Thucydides, encompassing poetry, history, philosophy, and any mesmerizing tale of his native South. He has for years kept notebooks in which he records words and expressions, over time creating a vast reservoir of playful turns of phrase, dazzling flashes of description, and snippets of delightful sound, all just for his love of language. But reading for Conroy is not simply a pleasure to be enjoyed in off-hours or a source of inspiration for his own writing. It would hardly be an exaggeration to claim that reading has saved his life, and if not his life then surely his sanity.
Praise
"Conroy's legion of fans will doubtlessly bond with the author as he earnestly explores the role of books in providing him with inspiration and solace."
Publishers Weekly
"What a delightful little book . . . with a punch far sturdier than its compact size might suggest. . . . Try to resist rereading it!"
Booklist
"If you relish the literary equivalent of a gospel shout-out, it's tough to trump "My Reading Life," Pat Conroy's charming chronicle of his lifelong devotion to language, writing and books. The much-loved author of "The Prince of Tides," "Beach Music" and "The Great Santini" floods these pages with memories both painful and sweet: his mother's furious quest to educate herself by (omnivorous) reading, his violently abusive military father and, despite a boyhood "lonely as an earthworm," Conroy's hell-bent determination to write."
San Francisco Chronicle
Praise for Pat Conroy
"Conroy is a master of language."
The Atlanta Journal
"Conroy is an immensely gifted stylist….No one can describe a tide or a sunset with his lyricism and exactitude."
Chris Bohjalian, The Washington Post
"Conroy writes with a momentum that's impossible to resist."
People
"Conroy takes aim at our darkest emotions, lets the arrow fly and hits a bull's-eye almost every time."
Milwaukee Journal Sentinel
"Pat Conroy's writing contains a virtue now rare in most contemporary fiction: passion."
The Denver Post
"Few novelists write as well, and none as beautifully."
Lexington Herald-Leader
"God preserve Pat Conroy."
The Boston Globe